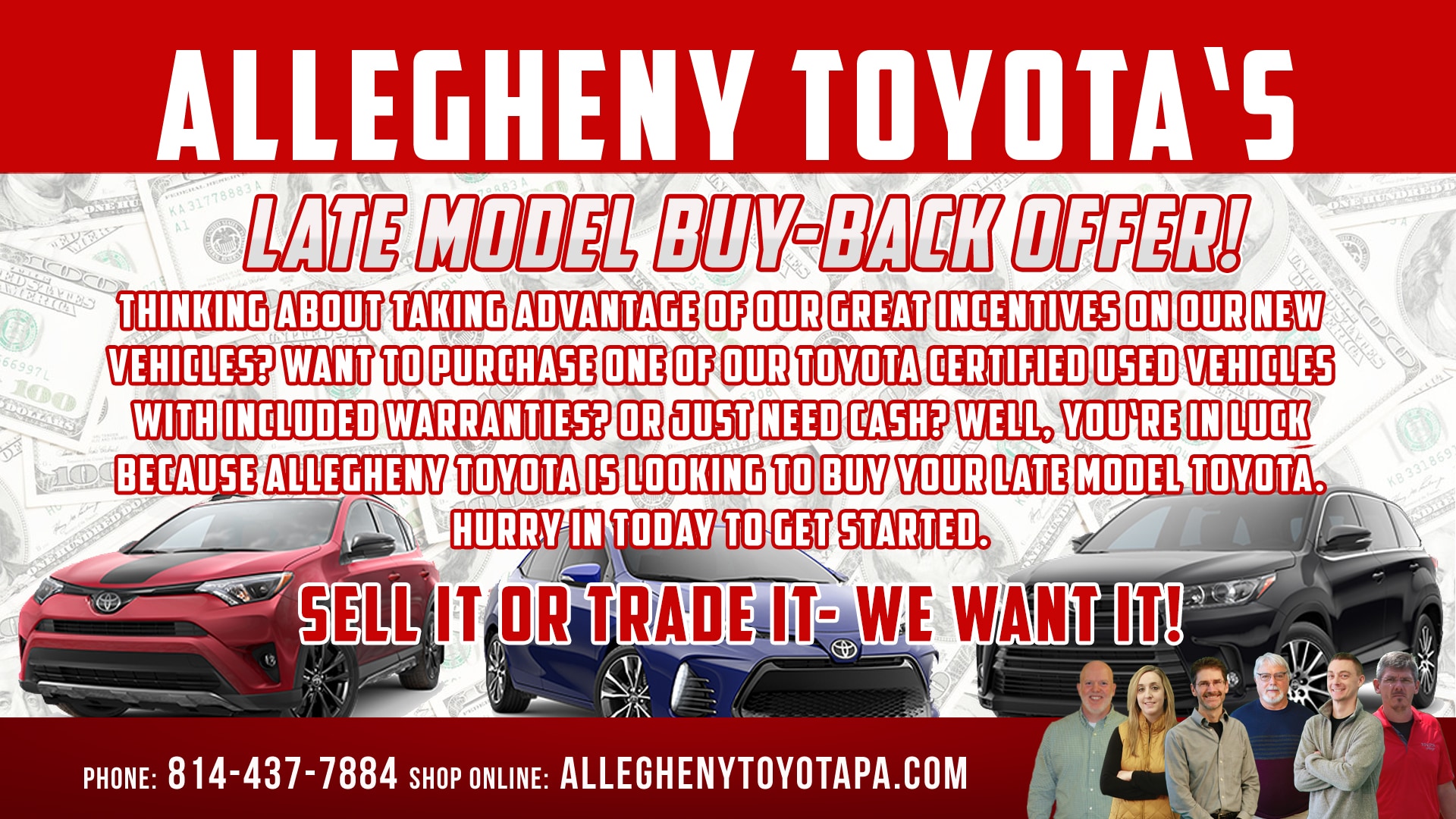 Discover a Better Way to Sell Your Car
When it's time to part with your vehicle, you can choose a more convenient and transparent way to sell your car by choosing us. At Allegheny Toyota, we serve Franklin, PA, and beyond by streamlining your selling experience. By providing online resources and exceptional customer service, you can spend less time finding a fair price for your vehicle and enjoy more convenience.
Find out why so many drivers around Warren, PA, and beyond choose to sell to us.
We Buy Cars
You will find selling to us is nothing like selling your car to a private seller around Clarion. Our team has vast amounts of experience selling and buying cars, and we know the value of vehicles coming and going from our lot. We accept all types of models, regardless of the brand, body style, or model year. Our team provides the professionalism you need to sell your car with confidence.
Get Started Selling Online
Titusville drivers can save time on-site by beginning the selling process online. You can describe your vehicle and its condition and history, and we will work with a network of dealerships to discover the objective market value of your vehicle. Our team will contact you with an estimated appraisal value for your vehicle to provide you with more clarity in your selling experience without leaving the comfort of your home.
If you choose to go through with the sale, our team can arrange a final in-person appraisal to confirm the value of your vehicle and provide you with the final paperwork. Instead of the hassle of bartering for a fair price when selling to a private buyer around Hermitage, PA, you can save time and money by choosing us.
Discover Your Vehicle's Value
Begin the online appraisal process and contact our team with any questions you may have.